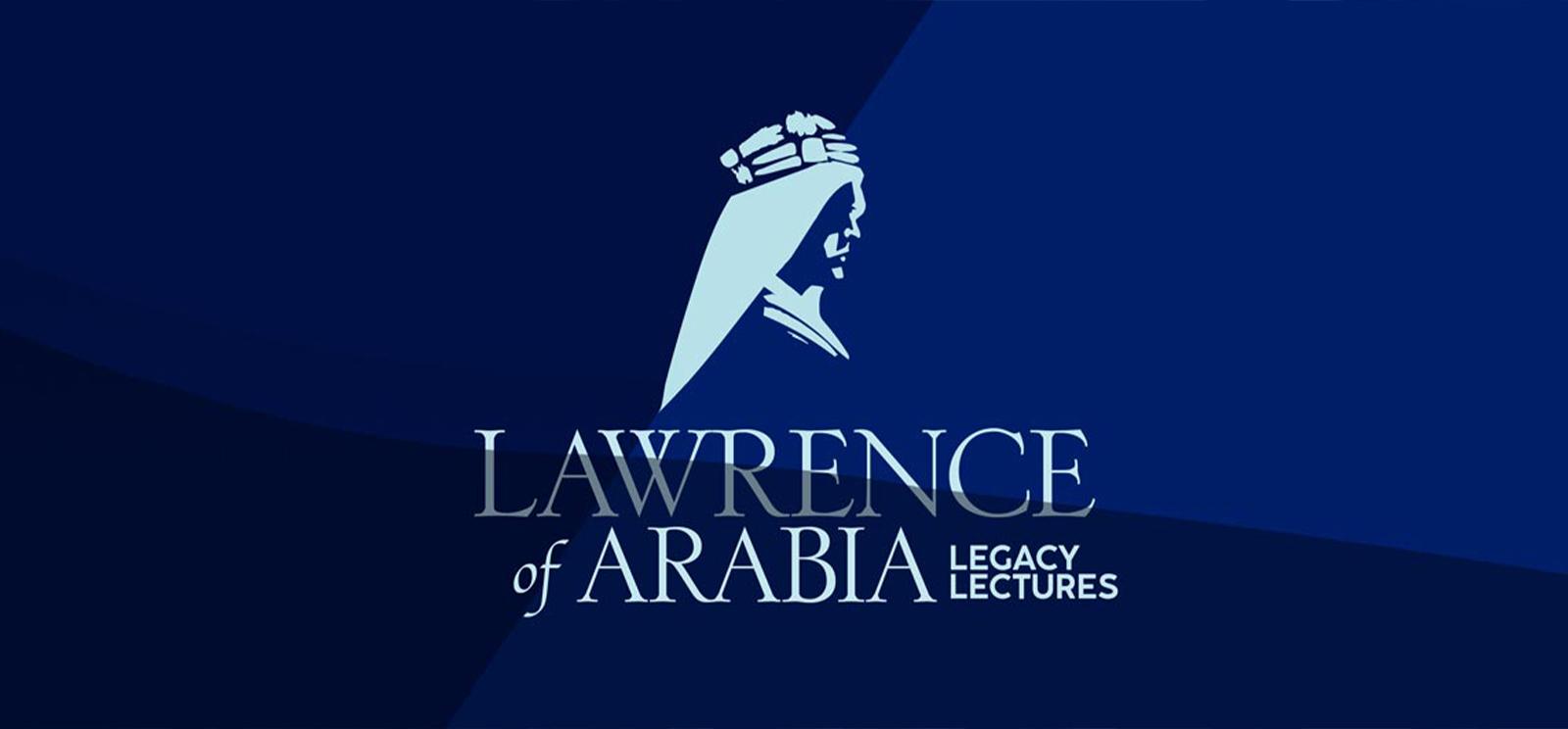 Lawrence Lecture Series: Lawrence as a Writer
A Rare and Intriguing Letter Signed by TE Lawrence comes up for Auction
A rare and intriguing letter signed by
TE
Lawrence
– part of a unique album of famous wartime signatures – comes up for auction at the Canterbury Auction Galleries on April 1&2.
Dated Nov 1919, it refers, slightly
te
tchily, to "
an American cinematograph artist who found out that I was a novelty in a khaki war and is making a lot of money out of it. 
PS I wish I was making something too!" 
What was he referring to? 
At the date of the letter, November 21, 1919, he would have been 31 and recently demobbed as a lieutenant colonel after a stellar war fighting alongside Arab guerrilla forces in the Middle East.  He had received a polite letter from a Boy Scout living in Kent, asking for his autograph. The boy was collecting signatures from, according to his own handwritten inscription in the album, "

Men who

 

did

 

things in the Great War, 1914-18

". 
The rare album contains scores of signatures and notes from luminaries of the time, including the Prime Minister, Rudyard Kipling and many recipients of the Victoria Cross.
Lawrence
was indulgent enough to reply to the enthusiastic boy.  Our presumption is that he was referring to a short film made of him by an American war correspondent, Lowell Thomas, who, along with cameraman Harry Chase, had encountered
Lawrence
in Palestine, drawn by rumours of his exploits.  
In August 1919, three months before the letter was written, Lowell Thomas had launched a series of illustrated lectures in London. Alongside Arabic music and dancing were photos and film of
Lawrence
, attired in his familiar headdress.  
The film especially became hugely popular, and we guess this is what
Lawrence
refers to in the letter.   
In 1927 Lowell Thomas returned for a second photo shoot and edited his work into a longer film '

With

 

Lawrence

 

of Arabia'

. It was seen by an estimated 3 million people between 1920 and 1924 and made

 

Lawrence

 

a star – arguably giving birth to the legend we know today and sowing the seed for Peter O'Toole's film of the same name in 1962. 
Whether
Lawrence
finally received any payback from the film remains a mystery.  The letter is also unusual in that he signed his real name. He hated the limelight and later used pseudonyms to hide his true identity. He enlisted in the RAF under the name "John Hume Ross" and, later, "Thomas Edward Shaw" – a name he used until his death, accompanied by a "
TE
S" signature.   
We can only imagine the thrill of that keen little boy when this precious note dropped through the letterbox. He wasn't to know at that time that
Lawrence
had got one big thing wrong.  
"…don't believe I'll be a famous man," he wrote.  
The auction, at the Canterbury Auction Galleries, takes place on the weekend of April 1&2. The album, estimate £4-6,000, also includes signatures from Rudyard Kipling, Douglas Haig, David Lloyd George, Arthur J. Balfour, H. H. Asquith, Robert Baden Powell and numerous V.C. recipients including – G. Lyall, G.
Te
arkes, G. Sanders, W.D. Bissett, J.P. Johnson, E.P. Marriott M. G. Christie and John Galsworthy. 
Writing Lawrence and his World: Jeremy Wilson and the Art/Science of Biography
Location: Magdalen College Oxford
Date: 30th/31st August 2023
T.E. Lawrence was a soldier, strategist, archaeologist, writer and myth, and also one of Magdalen College's most (in)famous alumni. His life, work and exploits have been interpreted and reinterpreted by hundreds of writers with myriad perspectives, from the most passionate of fans to the critique of postcolonial commentators.
In 1989, after twenty-five years of research, Jeremy Wilson published the authorised biography of Lawrence, and claimed it as the first major objective record of Lawrence's life. He had spent decades gathering a huge collection of evidence from official government records, copies of Lawrence's letters to informal personal testimonies and the collections of fans.
To celebrate the completion of the cataloguing of the papers of Jeremy Wilson at the Archives of Magdalen College Oxford, we invite speakers to address the subject of "Writing Lawrence" as a starting point to discuss biographical writing on both Lawrence and his wider circle(s). We are interested in papers on:
The practice of archival research, collecting and biographical writing on T.E. Lawrence
Existing biographical writing on T.E. Lawrence including works by Jeremy Wilson, Liddell Hart, Robert Graves, Victoria Ocampo, Suleiman Mousa, etc.
Biographical research and writing on Lawrence's wider circle in the military, literary, political, artistic and archaeological worlds, e.g. King Faisal I of Iraq, Thomas Hardy, George Bernard Shaw, Nancy Astor, E.M. Forster, Winston Churchill, Augustus John, Gertrude Bell, etc.
The challenge of writing a biography on Lawrence and his world. Can there be a definitive biography of a life that spanned so many fields and contained so many contradictions, and which embodies multiple meanings for different audiences? Do more elusive figures like Lawrence lend themselves particularly to subjective interpretations and fictionality in biographical writing?
Papers should not be longer than 30 minutes. Please send abstracts of c.300 words to [email protected] by 31 January 2023.
Anniversary of Lawrence's death commemorated on 19th May
On 19th May 2020, the 85th anniversary of Lawrence's death, the Society, continued the arrangement for flowers to be positioned at his graveside in Moreton. 
On another beautifully warm and sunny day, some readings were made by Society members and we were pleased to be joined by a 1933 Brough at Moreton.
Bust of T.E. Lawrence 
For Sale
Bust of T.E. Lawrence by Eric Kennington, 41 cm high, 42.5 cm wide.
Mid brown patinated bronze.  Incised T.E.L – E.H.K. 6.
The family of the artist is offering this bronze cast of the well-known portrait bust of T E Lawrence (other casts are in the crypt of St Paul's Cathedral, the collection of the Tate Gallery and at Jesus and Magdalen Colleges, Oxford).  Lawrence described this bust as "Magnificent; there is no other word for it.  It represents not me but my top moments, those few seconds when I succeed in thinking myself right out of things."
The present cast was owned by Chris Kennington, the son of the artist. It appears likely, based on notes made by Chris Kennington in 2009, that this is number 6 of an edition cast in the 1960s.
Offer for Sale – This bust is being offered in the first instance to members of the T E Lawrence Society, on the basis of non-binding sealed bids, which are anticipated to be in the range of £30,000 to £40,000.
Bids should be sent either by post to Alasdair Kennington, 6 Rothamsted Avenue, Harpenden, AL5 2DB; or by email to [email protected] to arrive no later than the end of Monday 5 October 2020.
Bids should state the amount offered, contact details of the person making the offer, and any other information that is considered relevant including any collection or delivery requirements.  Bids are non-binding and the sellers do not undertake to accept the highest bid or to accept any bid.  The cast is currently in Devon, but it is anticipated (COVID-19 precautions permitting) that it will be stored in Oxfordshire by 5 October.  Collection/delivery will be dependent on the pandemic precautions in force at the time.
Society member and Clouds Hill volunteer Martin Gething has been researching the history of the cottage in the period before T E Lawrence started renting it in 1923.
Although some authors have suggested Lawrence named the cottage himself, Martin has found documents referring to a hilly area of heathland called 'Clouds Hill' all the way back to property deeds of 1735, and the cottage name used in numerous nineteenth century birth and death records and newspaper wedding announcements.
Through these and other archive records, Martin has identified over 30 named individuals who lived in the cottage from 1808 to 1913, with families of up to nine living in the tiny four-room cottage. The breadwinners were woodmen, while their children went on to be tailors, railway workers, inn keepers, blacksmiths, policemen and farmers – giving a glimpse of rural life in Dorset.
Martin has also produced a leaflet on some of the family stories, available free to visitors to Clouds Hill.